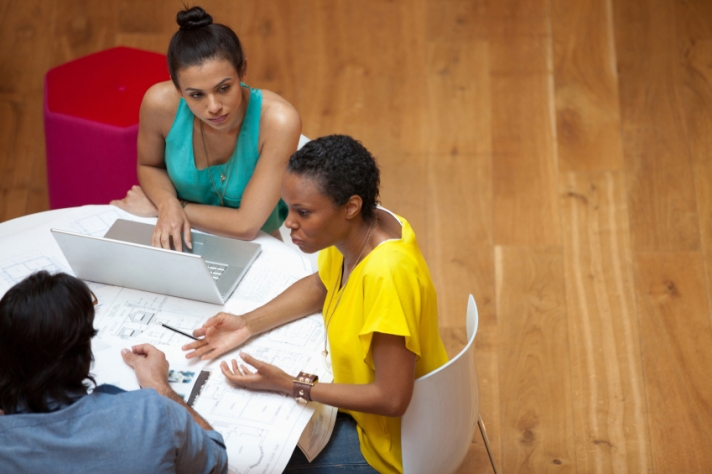 Successful Websites Have 3 Things In Common Featured
Websites are successful when they engage, educate an force users to make a decision. Some may stumble upon the top of search results while others require strong marketing campaigns. However the case, these site will most likely share these 3 important attributes. Consistent Branding, Well Organized Content and Clear User Tasks. 
Consistent Branding
Imagine a deep red background behind two golden arches, you probably envisioned a popular franchise and you're quite familiar with their products and who they market too. This identity has done very well to keep their media consistent you will not find them displaying different fonts or shades of red on their media this is the key to branding, consistency.
But it takes a bit more than just branding to make a successful website, it takes proper planning.
---
Well Organised Content
Does your web site speak robot?
Your service, product or idea can be summed up by a word. That word is your "keyword" and should be all over your web site. A site map is a tree diagram of the path users take when visiting your website.
The site map of menu items point to pages or articles. You may also need to categorize your services or products in order to help users find what they are most interested in. Categories become the sub menu items.
The good thing here is that if it makes sense to a human it makes sense to the robots also known as Google spiders. Well Organized Content will include step by step instructions for the user to understand and follow.
---
Clear User Tasks
Tell them what they need to know, when they need to know it.
If you visit our landing page you will see four items in the main section. There's one slide per concept or service. The page also scrolls up and down but there is empty space above and below the content, so users only see one idea at a time. Users are expected to combine ideas into a concept which will result in a clear call to action. In our case, the goal is to get our users to visit this website or fill out the contact form. There are "learn more" buttons for each concept which point to pages about that service. On this site you will notice the module titled "getting started" which explains our process of development.
---
How to use this information...
In conclusion, we have 7 questions to be answered for the purpose of ensuring that users who visit your website will get the most out the experience. If you can answer these 7 questions we can take those answers and structure your web content, or just call and have our writers do it for you.
1. What is the most unique aspect of your service or product?
2. Please provide background information about this company.
3. Please provide a list of your products or services and categorize if necessary.
4. Please provide details about each product or service.
5. Please explain your process for providing services.
6. Please provide contact information for this company.
7. Who is the ideal customer? 
back to top