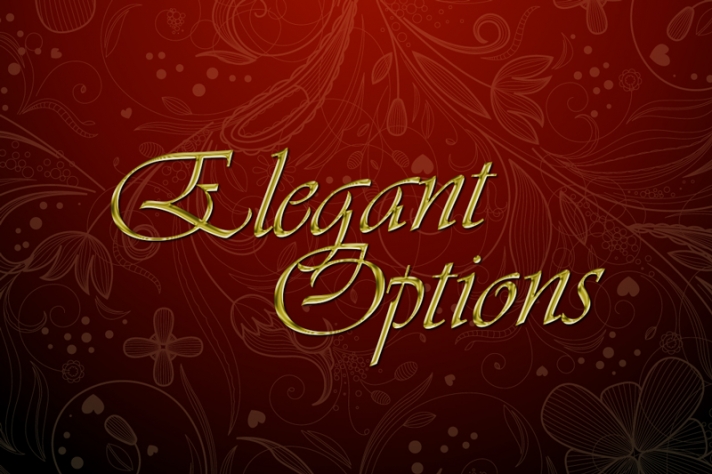 Those who choose Elegant Design Options will often end up with highly saturated but beautifully complimentary color combinations. The Elegant Brands usually end up more realistic then primary colors will accommodate, very often we will incorporate lighting effects to reinforce realism through texture. So, logos will appear gold or silver on top of some noisy background or patterned wallpaper. The Fonts will sometimes remind us of 15th Century handwriting or calligraphy. Oval, triangular and square Arrangements are all popular here. When Animation comes into play, these clients almost always love lens flares and camera blurs because they are realistic transitions.
Elegant Color Combinations:gold, regal, silver
Elegant Font Groups: handwritten, sophisticated
Elegant Object Arrangements: triangular, rectangular, Oval Style
Elegant Logo Styles: BoldContrast
Elegant Background Styles: plain, spotlight, pattern
Elegant Stationary Style: Iconic, Plain
Elegant Animation Style: Lens flare, Blurring fade, compose and decompose
Read more...